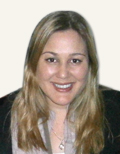 Qualified immigration attorney Dr. Erika Baracchini Flores is a licensed attorney in Brazil and the first Brazilian attorney to become a member of the American Immigration Lawyers Association.
US immigration law is a veritable minefield for the unwary and has become all the more complex due to recent law changes and the current environment. In order to be fully aware of what is required a personal consultation is essential. The difference between immigrant and nonimmigrant visas is important to understand.
In particular, recent law changes has made it more important than ever to remain in legal status when in the United States. There are now severe penalties for illegal overstayers including the possibility of 3 and 10 year bans on reentry to the United States, and for which a waiver may be required.
Dr.Baracchini can assist in obtaining the following visa categories.
Green cards through marriage and family ties
Green cards through employment/labor certification process
Work visas for professional employees (H1-B and E-3 visas)
Work visas for intra-company transferred employees (L1 visas)
Treaty Trader and Investor visas (E1 and E2 visas)
Fiancée and spousal visas (K1 and K3 visas)
Trainee and Interns (J-1 visas)
Student visas (F-1 and M-1visas)
Miscellaneous visas (O, P, V, R visas etc..)
Dra. Erika Baracchini Flores also provides representation in the following areas
Obtaining waivers of inadmissibility
Administrative appeals
Deportation proceedings
Criminal convictions relating to immigration status
FOR AN INITIAL FREE CONSULTATION CALL:
In Brazil: +55 (11) 4837-5713
In the US call: (305)395-6695
Email: contato@braziluslaw.com
Dr. Erika Baracchini Flores provides representation worldwide and throughout the Unites States and will fully evaluate your case with a view to determining how best to efficiently and economically achieve your objectives.
References
Dr. Ghaith Maksood (Medical Doctor)
Julho 13, 2017 em 6:15 pm
My experience with the office of Dr Erika : Today I got my passport with the student visa and I cant be happier, I want to thank dr Erika and her team for their professional work in order to help me to achieve my student visa for my course .

It was a great opportunity to work with dr Erika,one of the most professional ,dedicated and experienced people I have ever met.

My case was a complicated case, as I had previous visa denial before and there are travel restrictions over my country of origin , They studied my case and every tiny detail they were aware of, with her attorney partner in New York they prepared a legal memorandum for my case and explained to me the laws , the legal issues and informed me the right way to apply, because of her help I went to the interview highly confident and believed that I was going to get the visa even with hardest circumstances.
Morover,Dr erika aims to help her clients to achieve their goal as its her own goal to achieve, and that is the key of the success.

Again thank you dr Erika and all the team for the amazing experience.

Best regards,
Dennis and Claudia Aguilar
July 06, 2016 em 04:04 pm
Erika,

Claudia and I want to thank you for all the help that you've provided to us during this past year. Your insights into the U.S. immigration process were very helpful in determining not only what we needed to do and when but where it was best to get things done. Your help made us realize that it was best for us to get married in Brazil first. That first decision was the lead-in to an amazing wedding. Throughout the entire process you've answered all our many questions, made numerous recommendations, eased our concerns and celebrated our ongoing success. We would recommend anyone looking to immigrant to the U.S. from Brazil to use your valued service and professionalism. Many thanks from Claudia and I. Our life is much easier and enjoyable with you.

Dennis and Claudia Aguilar
Samira  Uemura
dezembro 03, 2015 em 14:25 pm
Dr. Erika Baracchini Flores was recommended to me by my sponsor's attorney in the USA.

After having been denied 2 times I thought it would be perfect to have a law firm in Brazil with the experience, knowledge and with a representation worldwide and throughout the Unites States to evaluate my situation and determining the best direction to take.

My waiver was denied one more time, I was very discredited! I felt defeated! But Dr. Erika gave me all the necessary support in trying again and prepared me so well for the next interview and finally my NON-IMMIGRANT WAIVER was approved with a CLEAN YES, knowing that my case could have been in process for another couple of months.

So today I have my P1 ATHLETE VISA issued on my passport in my hands and just booked my flight!

I hope to continue using her services in the future.

LAW OFFICES OF Baracchini Flores & Associates is highly recommended!

THANK YOU SO MUCH!!!

Samira  Uemura – Atleta
Carla Duarte
agosto 18, 2015 em 2:12 pm
I am pleased to recommend Dra. Erika Baracchini Flores as an immigrationlawyer. I applied for a immigrant application visa for my mother and her office staff and Dra. Erika herself were always ready to answer our questions and very responsive to our concerns. We reached a positive result on my mother's case, and I am very grateful for her services. Now we are all looking forward for my mother's arrival in New York, thanks to her services.
Shauna Da Costa
jan 29, 2015 em 12:18 am
Hi Erika,
I completed my husband's immigration waiver from Erika Flores and it was successfully approved. I highly recommend using her services as they do get positive results and she always answered every question we had.
Jill, Rodrigo, Bernard and Gabriela Rios  (Immigrant Waiver)
april 4, 2014 em 11:02 pm
Erika,

Thank You for your services! With your help our Hardship Waiver was Approved. I was most impressed that during the process you always had us prepared and our paperwork complete. It was a long, complicated and stressful situation for our family, so I am very greatful that we could count on you. I would highly recommend your services!
Melanie Peterson
may 8, 2014 em 2:18 pm
Hi Erika,

Talita's I-601 Waiver was approved on Monday!! I just wanted to write to thank you and your office for all of your help! You made all of the difference, and it won't be long until our family is all together again! So, thank you so much for your help and advice.